Explore the Oceans Day 2014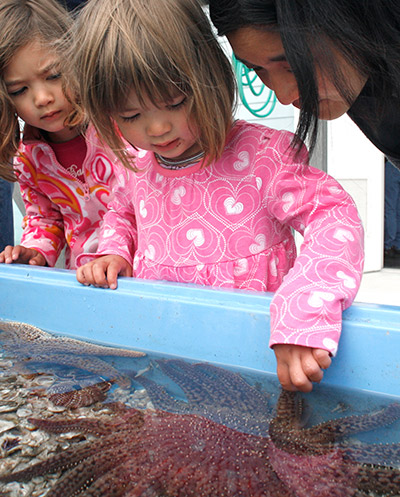 Cal Poly students from the Communicating Ocean Sciences to Informal Audiences (COSIA) course will be presenting hands-on ocean-themed projects to public audiences. The activities are family friendly and are designed for all ages. This event will take place rain or shine.
When: Saturday, October 11th, 11:00 a.m. - 1:00 p.m.
Where: Central Coast Aquarium
Hands-On Activites
Tide Pool Survival: Touch, look, and learn about local tide-pool animals: sea stars: sea urchins, sea snails, sea cucumbers, and more!
Got Seaweed?: Touch and explore seaweed & its importance in the ocean and in your home.
Marine Skulls: Explore and compare real skulls and bones of marine animals!
Plankton Discovery: Look at live plankton close up using a microscope. You'll be amazed by the detail!
Hermit Crab Investigation: Touch and observe hermit crabs to design your own investigation to learn more about hermit crabs!
​View the Explore The Ocean Day flyer (PDF)
Related Content