Picture A Scientist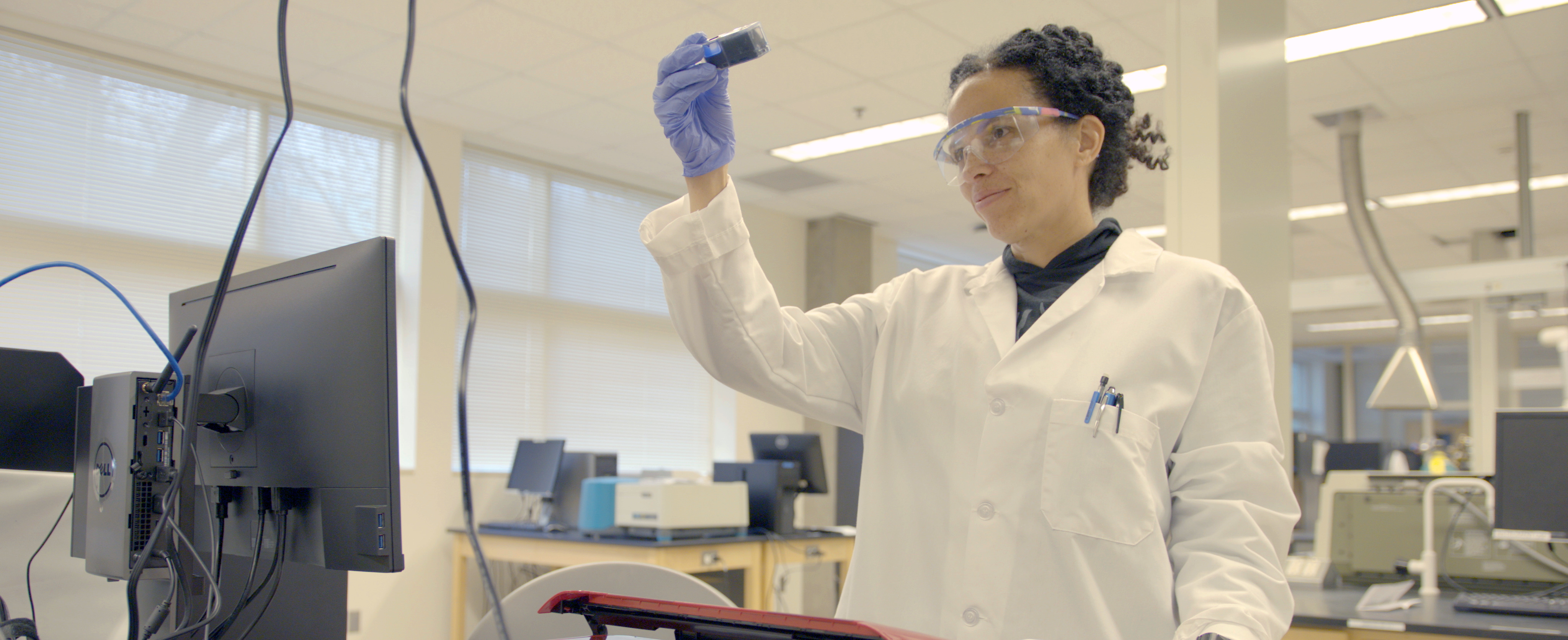 Free Virtual Film Screening and Panel Discussion
Watch, discuss and meet the director
Film Screening March 1-7
Panel Discussion March 4, 4-5 p.m. PST
Picture a Scientist chronicles the groundswell of researchers who are writing a new chapter for women scientists. A biologist, a chemist and a geologist lead viewers on a journey deep into their own experiences in the sciences, overcoming brutal harassment, institutional discrimination, and years of subtle slights to revolutionize the culture of science.
How to Participate
Watch the movie and have a group discussion March 1-7
Get together with your club or friends and use the story of these women scientists to reflect on discrimination and ways to create equity in the sciences. 
Register individually to receive a free link to the film
Discuss the movie with your club or friends using this discussion guide. Please do not broadcast the movie via Zoom as it is against the screening license. Stream the film individually and have Zoom open separately if you want a live discussion.
Send a screenshot of the discussion to cosam@calpoly.edu, and we'll send you stickers!
The screening is available to the Cal Poly community and local high schools only.
The College of Science and Mathematics will host two group discussions:
Wednesday, March 3, 11 a.m - 12 p.m., Zoom meeting link for March 3
Thursday, March 4, 11 a.m. - 12 p.m., Zoom meeting link for March 4 
Attend the Panel Discussion March 4, 4-5 p.m. PST
Join film director Sharon Shattuck, chemistry alumna Dahlia Amato ('13), and physics and math alumna Cassie Fallscheer ('04) for a discussion of their experiences as women in science, the culture of the scientific community, and how to create a more equitable environment going forward. Chemistry Professor Ashley McDonald will moderate the panel.
Zoom Link for Panel Discussion
Meet the Panelists:
Sharon Shattuck
Director/producer Sharon Shattuck is an Emmy-nominated documentary film director and podcast host. Her first feature film, From This Day Forward, broadcast nationally on POV (PBS) in 2016 and was a New York Times Critic's Pick. She's the co-host of the podcast Conviction: American Panic from Gimlet, a Spotify company, and the co-creator of the Emmy-nominated New York Times Op-Docs science series 'Animated Life.' Her work has appeared on PBS, Netflix, National Geographic Channel, Vice, Vox, The New York Times, Slate, The Atlantic, ProPublica, Spotify, and Radiolab. She has degrees in forest ecology and journalism.
Cassie Fallscheer
Cassie Fallscheer is an astronomer in the Physics Department at Central Washington University. She graduated from Cal Poly in 2004 with degrees in physics and mathematics. She earned her doctorate at the University of Heidelberg/Max Planck Institute for Astronomy in Heidelberg, Germany. Her primary research interests are in star formation. As a postdoc at the University of Victoria/NRC Herzberg, she worked with Herschel Space Observatory data to study both high and low mass star formation regions. She has taught at the Summer Science Program and the Yale Summer Program in Astrophysics.
Dahlia Amato
Dahlia Amato received her undergraduate and master's degree in biochemistry and polymers and coatings, respectively, in 2013. She then went on to a doctoral program in polymer science and engineering at the University of Southern Mississippi, joining Professor Derek Patton's research group in 2014. Amato was an NSF-GK12 Fellow and an NSF- National Research Trainee during her doctorate, which she completed in 2018. Upon graduating, she started her career at Saint-Gobain — a world leader in high-performance and construction materials — as a senior research engineer.
Related Content