Fall Newsletter 2017
Featured Articles
---
How Do Seal Pups Survive the Coldest Place on Earth?
That's the question a team of Cal Poly students and professors will try to answer this fall. With a more than $1 million National Science Foundation grant, the researchers will spend 10 weeks in Antarctica studying Weddell seal pups.
Letter from Dean Wendt
The new dean of the College of Science and Mathematics talks gratitude and the opportunity to turn Cal Poly's expertise outward to engage the community.​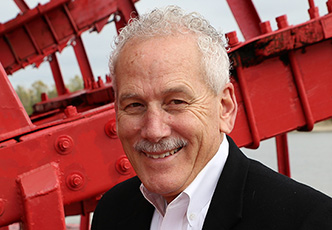 Marine Executive Named Honored Alumnus
Biology alumnus John Waggoner, president and CEO of HMS Global Maritime, is the 2017 Honored Alumnus for the College of Science and Mathematics.
Faculty Honored with University Awards
Four science and mathematics faculty members, including Biology's Elena Keeling, pictured above second from left, received awards from President Armstrong at the annual Fall Conference presentation.
Baker Center is 2017's Most Livable Building
UC Berkeley's Center for the Built Environment awarded the Baker Center the presitigious 2017 Livable Buildings Award for earning high occupant satisfaction ratings.
---
More News
Video: Meet the New Dean
Get to know Dean Wendt and learn about his Cal Poly roots in this video introduction. 
New Faculty and Staff Join the College
The faces in the College of Science and Mathematics are changing. Find out who our 11 new faculty, including Kinesiology's Julia Alber pictured at left, and 15 new staff members are and learn who retired in the last year. 
Read more about the new faces ›
Come Back for Homecoming Nov. 2-5
Farmer's Market, tailgating, the big game and brunch with the president the next day — a perfect time to come back to campus and cheer on your Mustangs.  
Related Content