Buddha to Bernoulli: Teaching Physics to Monks and Nuns

Click on the album above to view the full-size images of Bhutanese monks and nuns studying science.
Working with the nonprofit organization Science for Monks and Nuns, physics Professor Stamatis Vokos taught an enthusiastic group of beginning science students in Trashigang, Bhutan — Buddhist monastics from the Rangjung Monastery and other monasteries in the area.
View the full-size images to see monks and nuns debate the motion of Sun across the sky or explore atmospheric pressure.
---
Read more about Cal Poly in Asia in Soil Ambassador to the World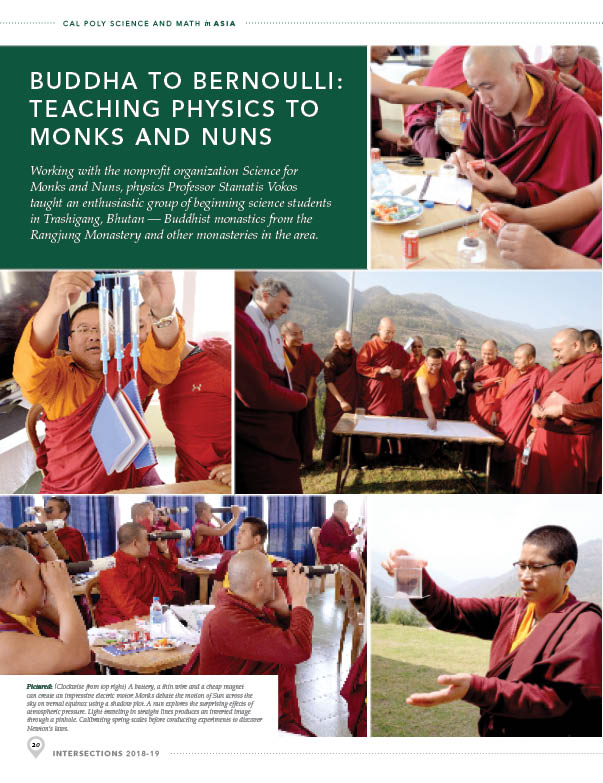 To read this article in its original format:
Download the PDF of this article from the magazine
or
Related Content